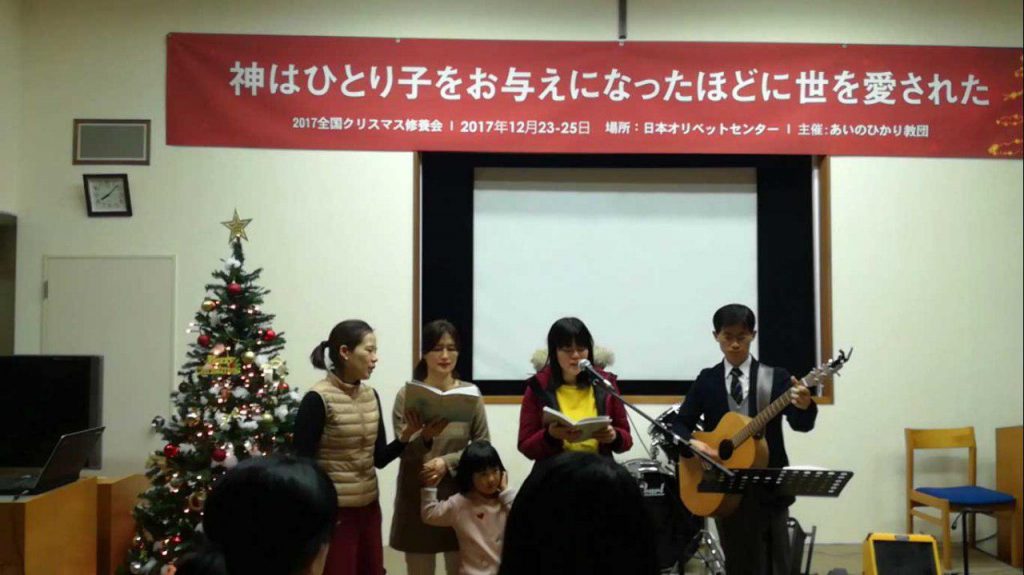 A Japanese Church member from Montreal Kaori Nishi attended the Christmas Retreat 2017.
This is her first Christmas retreat in Japan listening to the sermon in her native Japanese language. Although this is her first Church visit in Japan, she participated in the Zion festival, sang with the members and fellowshiped with grace. Upon receiving many grace and love from the members in Japan during the retreat, she gave tearful testimony. Please pray for Kaori to be guided well and grow in the word of God as a true fruit.
Below is her testimony.
" I thank God for bringing me to the Christmas Retreat this time. What I learned at this time was the life of Jesus Christ, the lecture was so great that it seemed to puncture my head. I learned a lot. What impressed me most was that God came to this world and suffered so much that I thought that it was great to have accomplished God's plan. When I look back at my life, I prayed for the first time, praying whether my choices fit God's heart.
Then ……….I realized God is always by my side. I am by your side. It was very comforting to know this and from now on my life should go straight to God without fear. When I was listening to the lecture yesterday, I remembered the praise I heard when I was a child, and I recognized the lyrics and I was grateful to know that I should come with this attitude before God. I would like to share and praise together again."  Thank you!